Cetaphil Baby Diaper Cream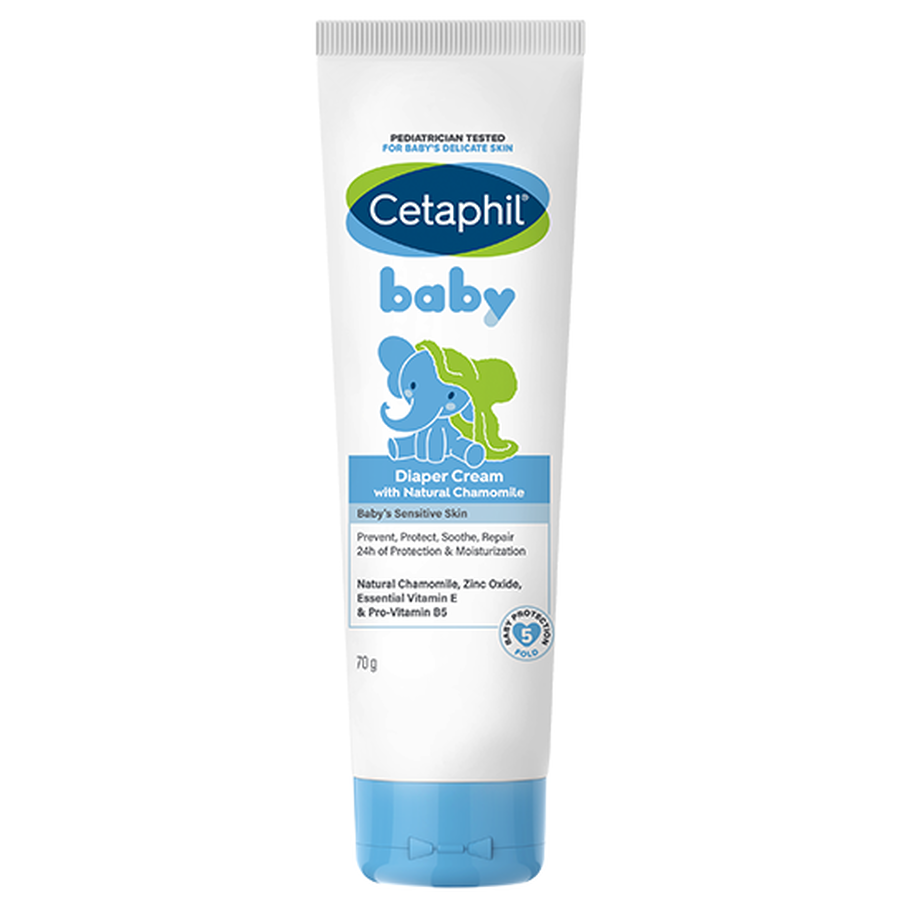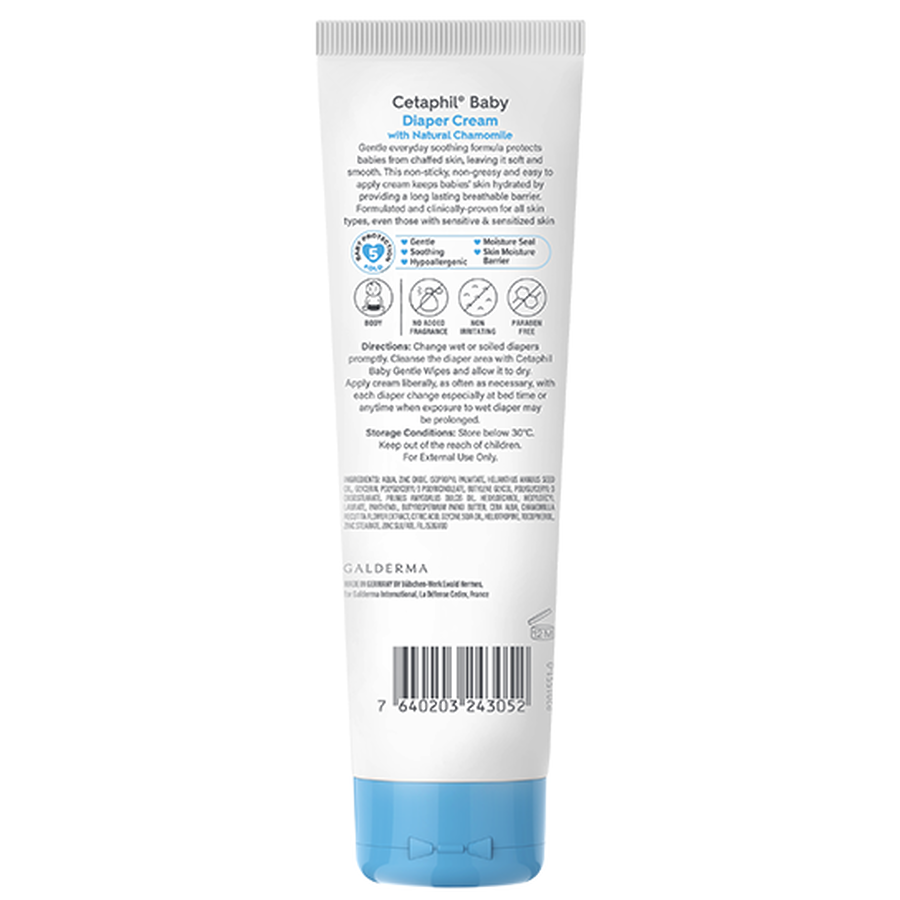 Sooths: Soothes diaper rash symptoms with overnight results
Repair: Helps to relieve diaper rash discomfort from the very first use
Protect: Protects from wetness that causes diaper rash. Forms a protective barrier on the skin
Contains Natural ingredients like Chamomile, Sunflower seed oil, Soybean oil and shea butter
Formulated & clinically-proven for all skin types, even those with sensitive skin
DESCRIPTION
Cetaphil Baby Diaper Cream is a gentle everyday soothing formula which protects babies from chaffed skin, leaving it soft and smooth. This non-sticky, non-greasy and easy to apply cream keep babies' skin hydrated. It is enriched with natural ingredients ( like Chamomile, Sunflower seed oil, Soybean oil and shea butter) & Vitamin E, improves diaper rash. Formulated & clinically-proven for all skin types, even those with sensitive skin!
Hypoallergenic

Non-irritating

Dermatologically tested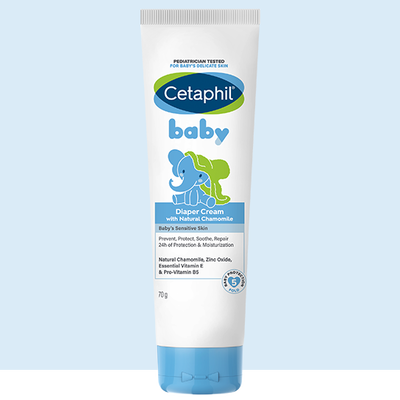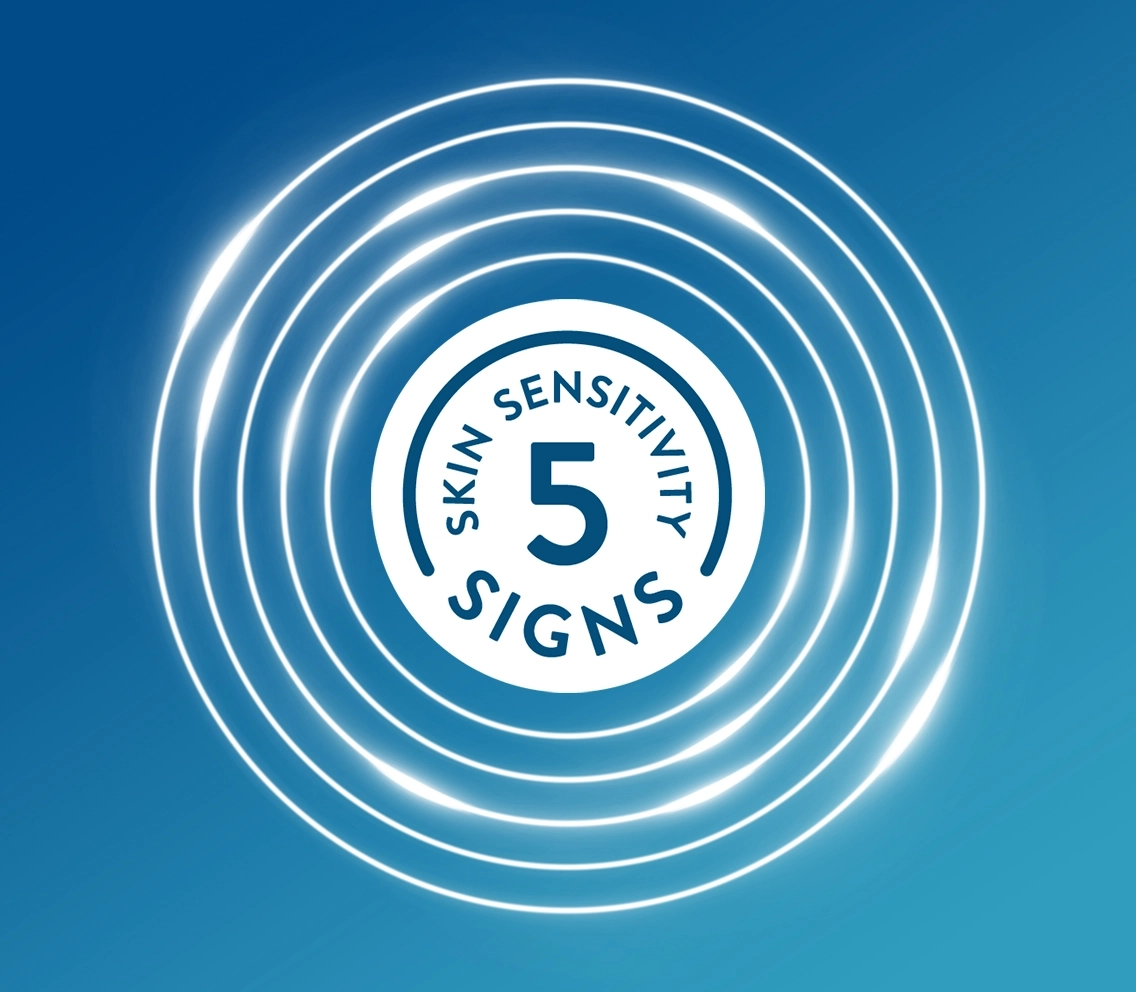 INGREDIENTS
AQUA, ZINC OXIDE, ISOPROPYL PALMITATE, HELIANTHUS ANNUUS SEED OIL, GLYCERIN, POLYGLYCERYL-3
POLYRICINOLEATE, BUTYLENE GLYCOL, POLYGLYCERYL-3 DIISOSTEARATE, PRUNUS AMYGDALUS DULCIS OIL,
HEXYLDECANOL, HEXYLDECYL LAURATE, PANTHENOL, BUTYROSPERMUM PARKII BUTTER, CERA ALBA, CHAMOMILLA
RECUTITA FLOWER EXTRACT, CITRIC ACID, GLYCINE SOJA OIL, HELIOTROPINE, TOCOPHEROL, ZINC STEARATE, ZINC SULFATE.
Whenever baby skin feeling rashes, please apply the cream.
Best to have shower first for baby
Apply Baby Daily Lotion on Body .Apply Diaper cream if you see rashes on Baby skin due to diaper
Find out more about our ingredients